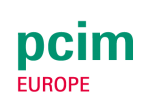 PCIM Europe 2022
Nuremberg, 10 – 12 May 2022, Hall 6, Booth 244
Power solutions for power electronics
Durability, power density and costs: Sintering is increasingly becoming a key technology for mastering the challenges in power electronics. ASMPT is the only manufacturer that can offer complete assembly solutions for this – from the chip to the sintered module on a heat sink.
Visit our booth at PCIM Europe 2022 and experience how you can drive the development and production of the latest power modules with ASM's specialized process solutions!
Get your free ticket.
We look forward to seeing you at the PCIM Europe 2022 show. Getting your free ticket is easy:
Online
---
Step 1: Your free ticket number
Get your free ticket number via e-mail. Just enter your name and e-mail address:
Step 2: Get your personal ticket
Follow this link to the official PCIM Europe 2022 website, enter the ASM ticket number and follow the instructions to order your personal ticket.
Step 3: Check your e-mail and print your ticket
Your personal ticket, which is good for all three show days, will arrive via e-mail. Simply print it out and bring it with you to the show.
At the PCIM Europe 2022
---
You can also get a free ticket at the show. Just request our personal ASM ticket number, bring it to the show, and register at the check-in desk.